Reflections on the Festival by the Critics of RogerEbert.Com
A look inside of the 2018 festival by student bloggers of the College of Media, 
April 15, 2018
    Ebertfest is celebrating its 20th Anniversary and its dedication to Roger Ebert and his legacy. The festival has now shown over two hundred films, hosted over four hundred guests and trained hundreds of volunteers. Some of these volunteers have been around since before the start of the festival...
Read More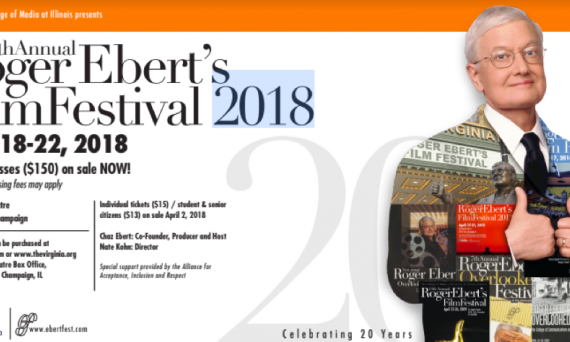 March 15, 2018
This April, hundreds of film-lovers will flock to the hidden gem of Champaign, Illinois to join filmmakers, critics, actors, producers and directors to celebrate films that did not get the recognition they deserved during their original runs. But this year marks a special year for the beloved '...
Read More