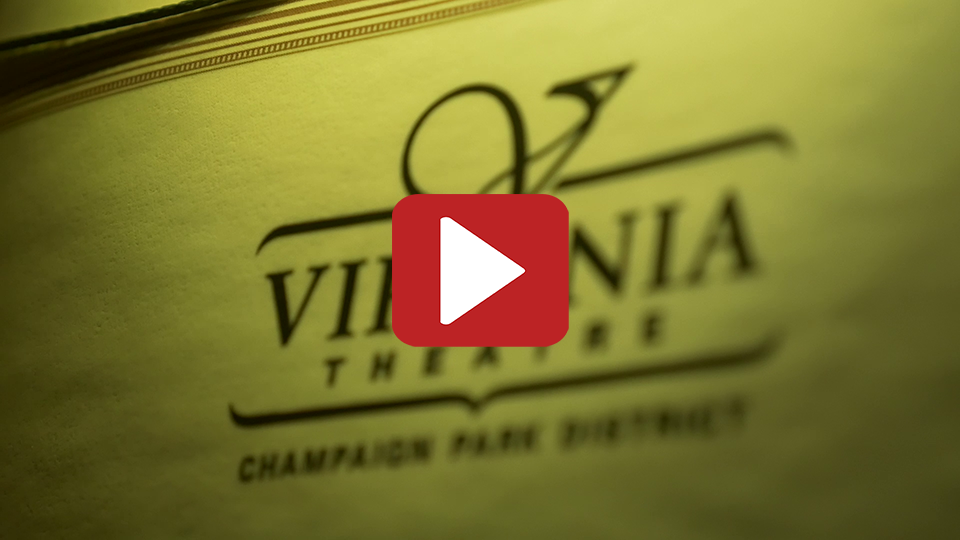 What is Ebertfest?
Roger Ebert's Film Festival was created to celebrate films and filmmakers and has always been produced by the University of Illinois' College of Media in Urbana-Champaign. Founded by Roger Ebert and his wife Chaz Ebert, the annual festival happens every April. Each of Ebertfest's 12 movies showcases invited celebrity actors, writers, director, and producers. The celebrities introduce the movie and then join the crowd, appearing onstage to discuss their film.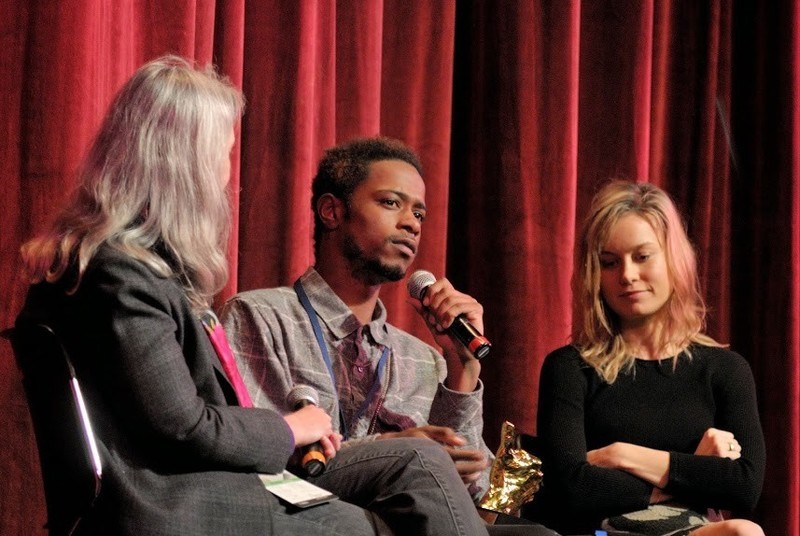 LAKEITH STANFIELD and BRIE LARSON were guests at Roger Ebert's Film Festival in 2014 for their film "SHORT TERM 12." With 12 movies and many exciting actors, writers, and directors onstage to discuss their film, Ebertfest is a MUST on your University of Illinois bucket list!
Ebertfest is a MUST on your University of Illinois bucket list! 
Consider these ways to be involved ...
Production & Promotion 
Ebertfest coordinates with Media and Cinema Studies students and campus RSOs to produce TV commercials, trailers, social media content, radio spots, billboards and many other types of creative content to boost recognition of the event and to give students valuable work for their portfolio and resume.    
Student Tickets
Students receive reduced price passes and tickets with school identification (iCards). Passes for all 12 movies go on sale the first Monday in January for an April festival and (if not sold out) tickets for individual movies will go on sale after April 1st. Check our website ebertfest.com often to be the first to hear about guests.
Become a Volunteer!
As a student at the University of Illinois, we need your help! The theater will be packed during the festival and the Virginia Theater staff will need assistance getting everyone to their seats.
The perks of volunteering include the chance to see a movie shown at the festival, T-shirts, food, possible celebrity sightings, and an overall enjoyable experience.
In order to volunteer, volunteers must attend a mandatory orientation session in order to receive a shift. The volunteering orientation sessions are posted in the Volunteer section of the Ebertfest website.
Visit the Volunteer page to learn more and sign up!
How to Get There
Ebertfest takes place at a restored 1920s movie palance in downtown Champaign. 
The Virginia Theater
203 W. Park Avenue
Champaign IL
The Virginia Theater is at a walking distance from the Illinois Terminal in Champaign.
CUMTD routes that include the Illinois Terminal stop and other various stops on campus include: 1 Yellow, 2 Red, 4 Blue, 5 Green, 9B Brown, 12 Teal
If you would like more information on bus routes and planning your trip, visit MTD's website.
If you have a vehicle and plan to park in Champaign, visit our Parking page.